Software bugs could be the real cause of Lucid shipping delays
---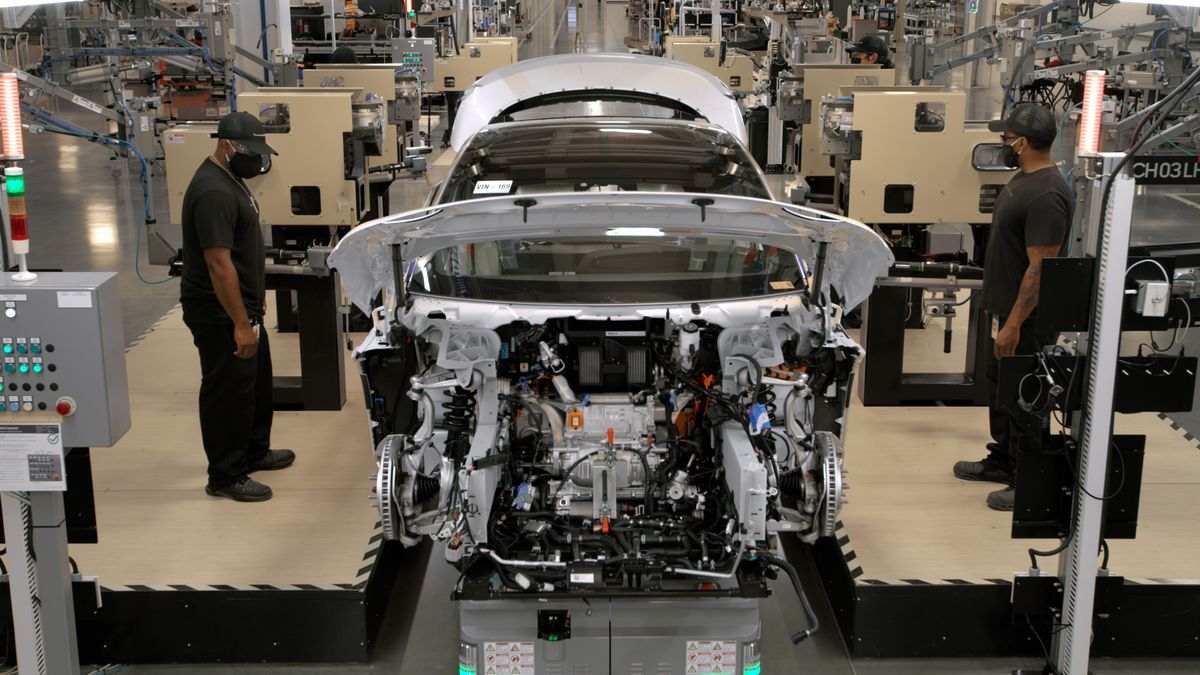 As more new owners of the Lucid Air Dream Edition share their positive reviews, others have been told that their vehicles are being held back by a shortage of "fit and finish" parts. According to some reservation holders, Lucid was careful in dealing with them and responsive to questions, as you'll see in the quotes below.
As with the information in the OEM parts shortage article, this is from an independent owners forum, LucidOwners.com. It's worth mentioning that one user who received the delay call took delivery of their car on Wednesday, January 5, as it proves that the Dream Editions are still in production and heading to owners.
whirlwind of speculation
With Lucid's reluctance to discuss the issue with his clients, some began to question the veracity of the "fit and finish" timeframe.
Maybe the problem with the "fit and finish" part is actually a realization that they have to fix lots and lots of software issues before releasing other vehicles. No more beta customers needed at this point. I'm really sorry to hear about all the problems. Although I totally get software bugs and delayed features, it worries me that some customers got a version that is not ready for release at all, even according to them. It's scary.
Others mention that as a fledgling company, Lucid may be playing its cards close to its chest to avoid damaging supplier relationships. Either way, it's a big silence, and some Lucid customers aren't happy with the company's opacity.
On a lighter note
Owners who have already received their Dream Editions share their first impressions with each other, celebrate the aspects they like and share the areas where they run into trouble. In no particular order:
Everything about the car is perfect. The only 2 issues we currently have are software related (as I expected).
1. Profile face recognition not working. He asks me to look at the screen behind the steering wheel and follows his process, but in the end it gives me a "failed" error. The person who delivered the car was also unlucky to figure this out and we even called Lucid customer service. After multiple attempts, we are now "up" to the mobile team. I'll update here once I know more.
2. Phone as Key: Based on other user's feedback, I don't think I'm missing too much here, but my car will NOT accept mobile pairing for phone to work as a key . Interestingly, the Bluetooth connected effortlessly for music and phone purposes, but won't allow the phone to be used as a key under "my profile settings".
(This was later discovered to be a problem with the phone, not the car)
This same owner also said:
For comparison, I currently have or have had in the past 12 months: Rolls Royce Phantom Drophead Coupe, Rolls Royce Wraith, Bentley Bentayga, Aston Martin DBX, Jaguar ipace, Jaguar Fpace SVR, Range Rover Supercharged etc and despite that I felt like this car was at least as good if not better/smoother in fluid mode than the others on this list. It was also (at least for now) completely free of any rattles or squeaks.
It's a hefty list, especially at the high end, and for the Lucid to be up there with them is undeniably a huge accomplishment for CEO Peter Rawlinson and everyone involved in the Air.
Another user said this when comparing the Dream Edition to the family's Model S Plaid:
– – a smoother and quieter ride than our Model S Plaid in all three settings
– – the car is fast even in Smooth mode
– – in Sprint mode, it has Plaid's gut kick and headache-inducing acceleration
– – less light at the front when accelerating strongly than the Plaid
– – Incredibly responsive and precise steering. . . and he has no fucking yoke!!! or badly placed buttons
– – so happy to get a turn signal lever back that I almost cried
– – not a squeak or rattle to be heard
– – the software is a bit late; some icons need to be "just" pressed to be activated
– – need to spend time to understand the software
– – no geofencing or proximity approach to reveal Homelink; you have to press the icon
– – although we have configured Alexa with the help of the coach, it does not work correctly
— after the coach left and we took the car on the road, Alexa started telling us that it "doesn't support the device" it's linked to, ie say the car. . .
– – did not understand how to make a phone call by voice command
Another summed up the Air like this:
Fast and dirty: It's an absolutely amazing driving machine – probably the best we've ever owned – with lots of software still in the works.
Back to this heavier note
Enthusiastic owners and rave reviews aside, there remains the problem of Lucid's reluctance to keep its customers up to date.
Some include:
I don't mind if some of the features are not initially enabled like Dream Drive, but the underlying operating system and user interface should be stable and basic functions should be usable with minimal errors. It seems the software is a mix so far. Probably not as stable as many would expect, but pretty decent overall. I'm also willing to give Lucid a little more leeway as they are a brand new automaker and this is their first vehicle. I wouldn't be an early adopter if I wasn't prepared to deal with some initial bugs and issues.
While others are increasingly frustrated:
I believe we were all told that we were "top of the list". I just had a return from my DA (it took him two days to respond to a simple email), with just a vague uselessness. I'm starting to get really frustrated with the lack of transparency…just let us know what the fit/finish part is, where we are on the list and how many are coming daily.
Lucid has been very opaque in this regard. This is starting to worry me, because transparency is the way to build a good relationship with a client, not opacity. My connection with my sales manager all but dried up last week when she pushed me back to my DA. I asked the DA a few more pointed questions and got a response with her coming back with a "We won't tell you anything else about the delay, next time you hear from me is when your car will be ready".
These are the people who bought the car, I'm just the messenger.
Pictures by Lucid Engines authorized by DC BY 2.0.
James Walker is an automotive journalist at Torque News focusing on Lucid Motors. If he has wheels, he's into them, and he's very excited to see what kind of cars the EV revolution brings us. Whether it's fast, slow, new or old, James wants to take a look and share it in print and video, ideally with some twisty roads involved. You can connect with James at Twitter, instagramand LinkedIn.