Boston Marathon Safety Procedures Outlined
---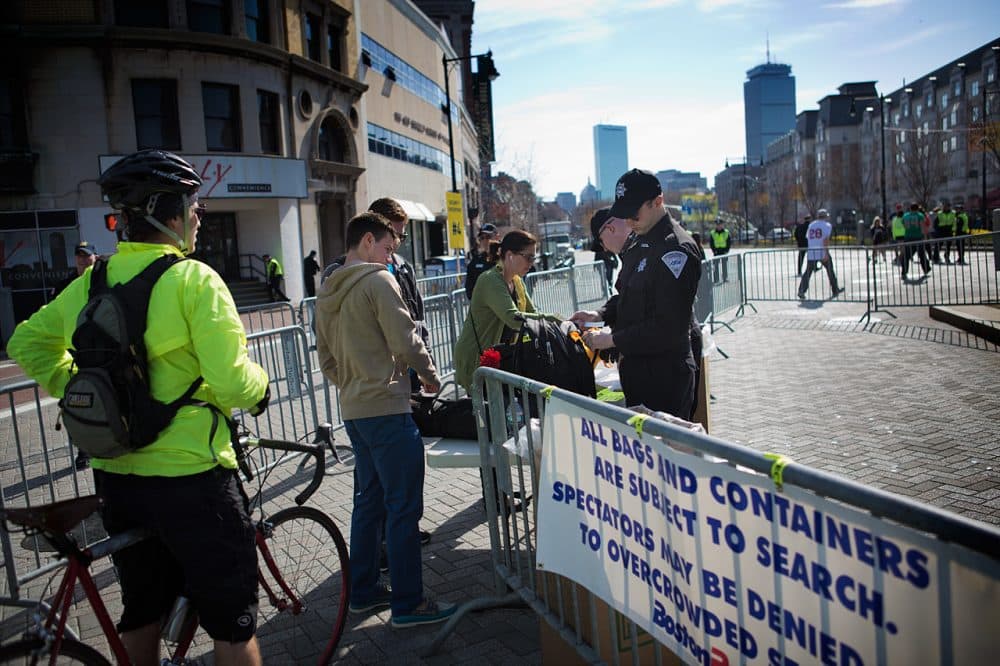 [ad_1]
State and local security officials say security for this year's Boston Marathon will be similar to last year's race, and they are asking spectators not to bring backpacks, to large bags, coolers or glass containers.
Kurt Schwartz, director of the Massachusetts Emergency Management Agency, said thousands of officers would be deployed along the route.
"Onlookers can expect in all areas … police officers to be engaged and interactive and to be able to ask to examine bags and other goods that people are carrying," Schwartz said at a press conference on Monday. safety planning for the marathon, which takes place on April 20.
According to Schwartz, safety planning for the 119th edition of the race began more than seven months ago. Security was stepped up along the route last year, following the bombing at the finish line of the 2013 marathon.
Some 30,000 runners are expected for the 2015 race, and, according to MEMA, "Those who are not official participants are requested to refrain from entering the course for the safety of the riders and themselves."
The authorities are asking for the public's cooperation with the screening and security measures. They also encourage spectators to carry their personal effects in transparent plastic bags. (Click here for a full list of deprecated items, as well as other information for viewers.)
Officials also say drones, or unmanned aerial vehicles, should not be used above or near the course.
Despite the increased presence of security, the state police superintendent. Col. Tim Alben says the measures should not dampen the mood.
"This is about celebration," he said. "This is our state. It's Patriots' Day. There are things we should be celebrating – so it's not supposed to be prohibitive. We want you to come and enjoy it."

[ad_2]