Angelo State University selected for cybersecurity pilot program
---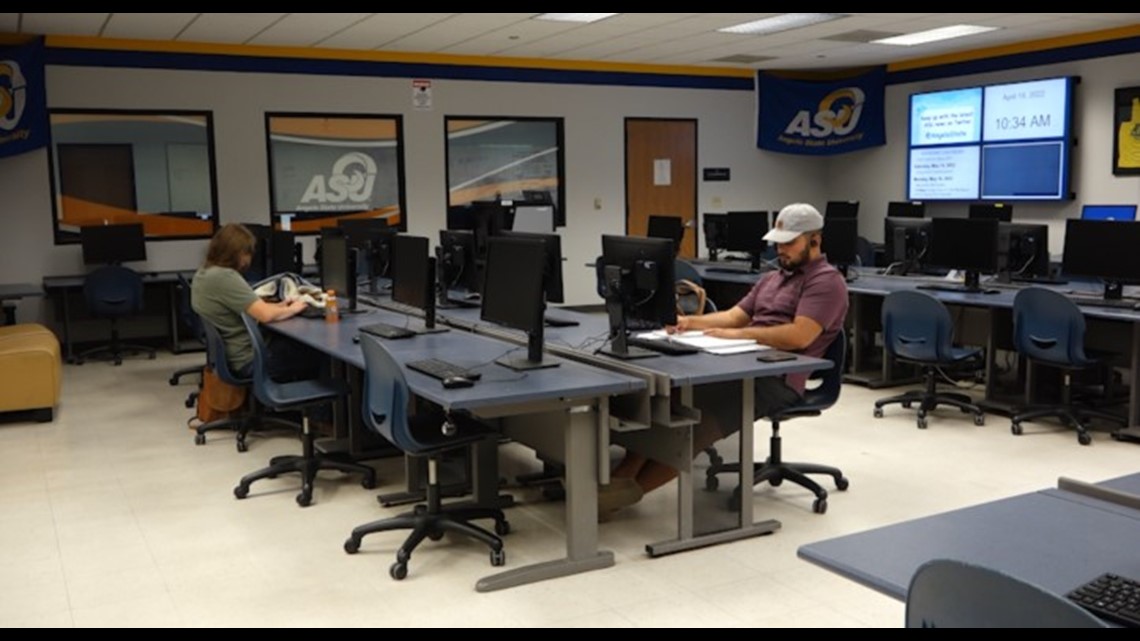 The Texas Department of Information Resources has partnered with Angelo State University to provide local governments with cybersecurity support.
SAN ANGELO, Texas — Last week, the Texas Department of Information Resources announced that it is partnering with Angelo State University to operate a pilot Regional Security Operations Center. The center will provide local governments in Texas with cybersecurity support.
The idea started in 2019, when ransomware attacked 23 government entities across Texas. The DIR has partnered with federal and state authorities and military departments to get these local governments back on their feet. The plan has become to build cyber capabilities at Texas universities.
"We're not just talking about the potential loss of financial data or personal data, we're talking for the government and for Texans about the loss of services, the loss of access to the services that Texans rely on their government to provide. ", DIR The state's executive director and chief information officer, Amanda Crawford, said.
Senate Bill 475, passed in the 87th Legislative Session, created the RSOC to provide "on the ground" support near local governments in need of assistance during major cybersecurity incidents. The RSOC will also provide a network security infrastructure that local governments can use. The infrastructure will also give university students hands-on experience to build the cybersecurity workforce of tomorrow.
The RSOC can also provide real-time network security monitoring; network security alerts; incident response; and cybersecurity education services. Eligible customers for these services include counties, local governments, school districts, water districts, hospital districts, and regional state agency offices.
DIR's vision, set by state leaders during the 87th legislative session, is to partner with other public universities to establish additional RSOCs in Texas to serve local entities and help protect the state against cyber threats.
ASU said its deployment strategy is to leverage existing academic cybersecurity programs at the Kay Bailey Hutchison Center for Security Studies, Department of Computer Science, and other departments, as well as existing staff and infrastructure. , to develop local expertise, expand ASU facilities, and increase the infrastructure and resources needed to accelerate the establishment of the RSOC.
"We're going to provide the 24/7/365 capability for different organizations to have that kind of security that they might not have had in the past," said Ronnie Hawkins, president. from Angelo State University.
Additionally, ASU will provide an ongoing pipeline of quality interns to augment the RSOC while students gain real-world experience in offensive and defensive cyber operations and cyber intelligence support.
"This will have a big impact on Angelo State because we can use our students studying in various disciplines, not just cybersecurity, to help provide the necessary capabilities, backup and defensive postures," Hawkins said.
The pilot RSOC is expected to start in a few months and last for two years.